How to Find Us
Enter at 4000 Chesswood and follow the signs. The 4000 Chesswood entrance is on the west side of Chesswood at the lights at Steeprock.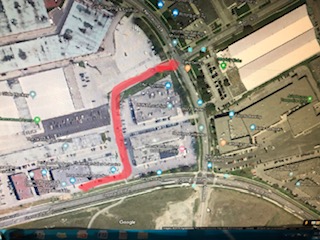 We would love to hear from you
If you would like more information about our residential and commercial products and services, please feel free to contact us. We'll be happy to answer your questions about our Central vacuum systems, Security alarm systems, Security camera systems, CCTV and Surveillance systems, and Intercom systems, to keep you and your property safe, and make your life a little easier.
Alar-Vac Systems Inc.
3868 Chesswood Dr.
Toronto ON
M3J 2W6
Phone: (416) 520-4080
Email: info@alarvac.com
Fax: (416) 519 4172
---
Hours of Operation:
Administration Office:
Monday to Friday: 9AM - 5PM
General Inquiries:
Monday to Saturday: 9AM - 9PM
Monitoring Station: 24/7