24/7 Alarm System Monitoring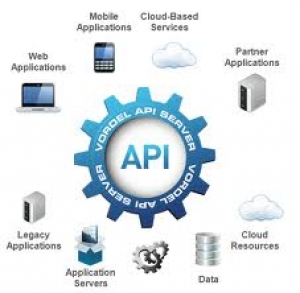 Why do I need a Monitored alarm system?
With a monitored Security Alarm System, trained security experts are watching over your home and well-being 24/7, 365 days per year, regardless of where you are, what you are doing, and even if you are unavailable or incapacitated.
You have the peace of mind that comes from knowing that when there is an emergency and response time is critical, there is always someone there to respond and take immediate action. If your security system has been disabled by a burglar, the Monitoring station will know, and will dispatch a response.
When the Monitoring Station receives an emergency signal from your home, they will call you immediately to confirm the nature of the emergency. Depending on the nature of the emergency, they will also provide specific instructions on what you need to do.
If they cannot reach you for any reason, they will dispatch the appropriate emergency personnel, be it fire, police, ambulance, or respond to other emergencies such as a panic button, Carbon Monoxide, even flooding in the basement.
I just want an unmonitored alarm system. I'm good, right?
Most people want an unmonitored system because they think it is more economical, which is true – sort of. However, in our experience, we often find that people are often not aware of the downside of an unmonitored system, and how inexpensive Alarm System Monitoring can be.
Let's deal with the cost first. We find that many people are a little put off by the steep monitoring costs and long-term contracts pushed by some companies – and rightly so. Alarvac provides Security System Monitoring from API, one of Canada's leading monitoring companies, and monitoring costs start at well under a dollar per day. Insurance companies usually offer discounts for homes protected by monitored alarm systems, so the net monitoring cost for many customers could be down to literally pennies per day.
Here are some of the problems with an unmonitored system:
– When an immediate critical response is needed, you might not be in a position to do anything about it. You may be disabled or incapacitated, unavailable, or simply not at home.
– Many emergencies are too serious for you to be able to handle by yourself.
Usually, you want the appropriate emergency personnel on the scene as soon as possible.
– What happens if you are away? An unmonitored alarm is only effective if someone hears the alarm and chooses to respond.
– If you are relying on a cell phone signal or text, think of how often your phone is off, or on silent or do-not-disturb mode, or simply in a purse or pocket where you might not hear it.
With Alarvac, you get exactly the monitoring services you want, from one of Canada's leading Alarm System Monitoring providers, and we never lock you into an expensive long-term contract.
I already have a Smoke Detector and Carbon Monoxide detector in my home, why would I need more?
Your home smoke alarm does provide a significant degree of protection, but in our opinion, probably not as much as you think it does, and certainly not as much as you need.
In Ontario, you are required to have a smoke detector on every level, including the basement, and outside all sleeping areas. That's the law, but unfortunately the reality is a little different. Residential fires account for about ¾ of all fire-related fatalities in Canada, yet post-fire inspections often find outdated or disabled smoke alarms. Ironically, people often remove the batteries from their smoke alarms because they are going off too often, or because the chirping low-battery alert is annoying.
The best way to protect your home, property, and most importantly, your loved ones, is with a properly installed and monitored alarm system, which includes fire and carbon monoxide protection.
Carbon monoxide (CO) is especially dangerous because it is odourless and colourless – you can't see it, and you can't smell it.  With a properly installed, monitored Carbon Monoxide detector, if there's a Carbon Monoxide alert, the Alarm Monitoring Station can dispatch help, even if people in the house are incapacitated or unable to respond.
With a properly installed and monitored Home Security System from Alarvac, your Monitoring Station can alert you and dispatch the authorities, quite possibly before your smoke/CO alarm even notices anything wrong.