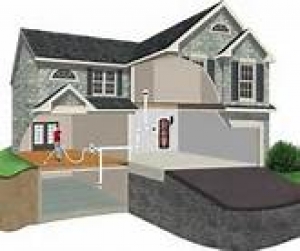 Alarvac Systems Inc. considers the following when Roughing-in your Central Vacuum System:
Correct number of outlets in order to obtain 100% floor and stair coverage using standard 30ft. hose.
Outlet locations designed to be conveniently accessible (not behind likely furniture locations) giving you flexibility  on furniture placement.
Power unit not to be located in the furnace room if you have an attached garage.
Supervalve combo outlets which contains 24v & 110v power supply so end user does not need to use separate electrical outlet for electric power heads.
Most advanced Central Vac System technologies such as retractable hose systems – Hida A Hose – eliminating the need to store and struggle with long hoses. Also, Wallyflex auxiliary hose which is expandable up to 14ft. Very handy for quick clean ups in kitchens, laundry rooms, walking-closets, workshops and more.
Send us your scope of work or Architectual Plans in a pdf format and we can provide you with detailed quote.